Continuing our series on international affineurs at Cheese 2021, today we take you to Madrid, Spain, where Quesería Cultivo ages and sells Iberia's finest dairy products.
It's a relatively new business, having opened in 2014. We spoke to co-founder Rubén Valbuena about their history, their work and dreams for the future.
Slow Food: Where did it all begin for Quesería Cultivo ?
Rubén Valbuena: Quesería Cultivo opened its doors in September 2014, but to understand the origin of the project we must go back a few years to November 2011. That's when I founded Granja Cantagrullas together with Asela Álvarez, a family-led artisanal cheesemaking operation in Europe's largest and most depopulated rural region: Castille and León.
Cantagrullas processes sheep milk from the family sheep farm, which has a flock of 1200 Castilian breed sheep. The cheeses made here are unique adaptations of recipes we learned from French cheesemaking artisans.
"It was an innovative project that faced serious commercial problems at the beginning. That's why we decided to establish our own sales point, a place promote these creations and teach our customers about cheese, and reorient their consumption.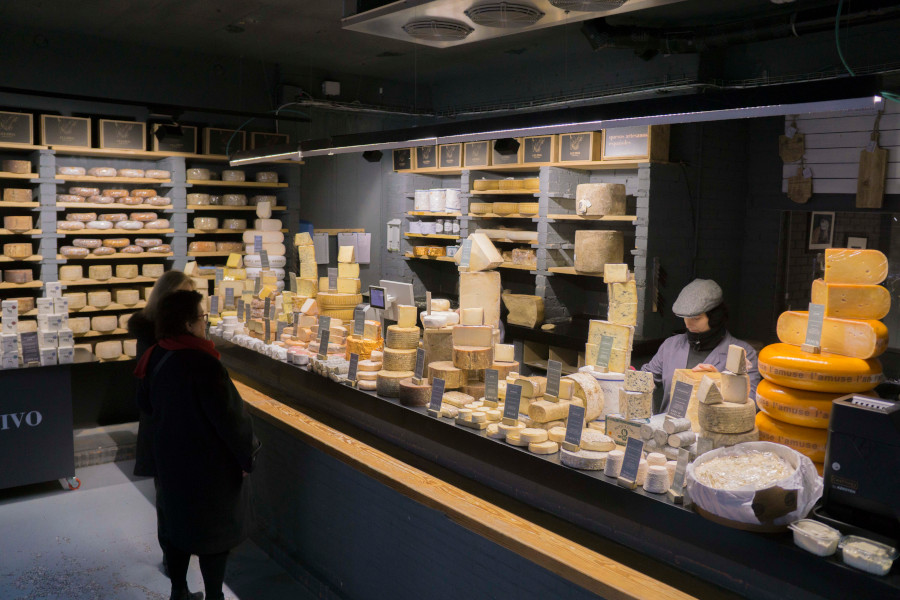 How many kinds of cheese do you stock nowadays, and how do you select them?
Quesería Cultivo has four shops now, all in Madrid. The offering is similar across these locations, as they all operate according to the same philosophy. In 2017 we embarked on a new adventure in affinage. After lots of training in France and our previous experience at Granja Cantagrullas we started an affinage program here, to offer an alternative vision of traditional Spanish cheeses. So we began to age cheeses from all across the country in our own caves.
There are several criteria that we use in the selection process: we want cheese made with raw milk, cheese from dairies that use the milk of their own cattle, cheese from native breeds, from extensive farming systems, natural rinds, cheeses aged in natural caves or underground, cheeses that are made out of respect for the environment and people. Not all of our cheeses comply with all of these points, but the intention is to go as far as possible in this direction, and we do what we can to help producers achieve this.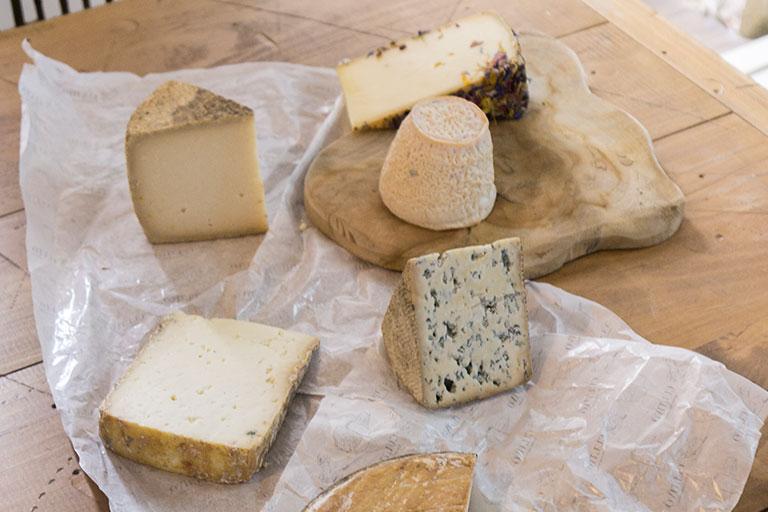 How has the Spanish cheese scene changed since you started Quesería Cultivo?
We've seen a lot of change in the last decade. The most important is the arrival of new players at the table: new cheesemakers have started working, people who offer a diverse and attractive selection of cheese made according to sustainable values.
This diversification has shaken up the market, which had been dormant. The opportunities for training to become a cheesemaker are expanding too, and new associations of producers are being founded which create new synergies. And of course, their work is being made available to the public through lots of new, specialized cheese shops across the country.
There are some topics that are acquiring a new prominence in the discourse around cheese: raw milk, cheeses made with the milk of native breeds, cheeses with natural rinds. The reality is that the cheese world had previously lost some of its value through simplification. Now, through the work of hundreds of people, we are changing all that. Artisanal cheese is in fashion once more in Spain.
Let's talk about the cheeses you'll present in our Taste Workshop. Where do they come from?
In our Taste Workshop at Cheese 2021 we're going to present four cheeses that we're really proud of. Thee of them are traditional creations, and one is a bit more innovative. They all have several things in common, aspects they share with all the cheeses in our catalog:
And we'll be pairing them with Vermouth, a drink that's originally from Turin but which is probably more popular in Spain than in Italy nowadays…
Looking for new ways of enjoying artisanal cheese is an excellent strategy for promoting its consumption. We believe there are certain combinations that can help us discover the nuances of cheeses which we might not appreciate when tasting them alone. It's something we've explored in the past in workshops dedicating to tasting cheese together with teas and infusions.
Vermouth is indeed a very fashionable drink in Spain. Its sweet and aromatic character should go well with certain cheeses: but we'll have to wait and see and taste for ourselves!
Finally: what does it mean for you to come to Cheese?
Cheese is important because it gives us the chance to meet other cheesemakers from all over the world. It allows us to share our passion with others who share our admiration and respect for the world of dairy products. It's way to make new contacts with potential partners and to expand and consolidate a great network of people united by a shared vision. We'll see you there!
Come and meet the Quesería Cultivo team at the Taste Workshop dedicated to their cheeses in Pollenzo on September 20! You can also find their cheeses on sale at the Market throughout the days of the festival, from September 17 to 20.
by Jack Coulton, info.eventi@slowfood.it
Cover image: Quesería Cultivo